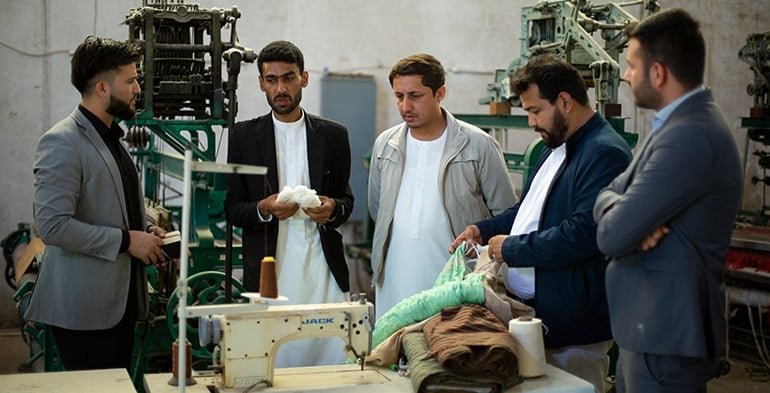 | | |
| --- | --- |
| Client: | USAID/DAI/PROMOTE/Women in Economy |
| Category: | Management Consulting |
| Date: | September 2018 - September 2019 |
| Status: | Completed |
| Website: | |
| Tags: | Business Advisory, Business Acceleration, Business Mentorship, SME Acceleration in Afghanistan |
Provision of Business Mentorship and Advisory
Project Description
The MBA Corps was designed to assist private sector businesses in Kabul, Herat, and Balkh provinces of Afghanistan through offering business mentorship and advisory; it was expected that the MBA Corps project helps the businesses based on their needs to grow better by establishing a standardized system including sales, revenue growth, financial, inventory, stock, administration, and HR systems. Moreover, to develop standardized recording systems, generate policies and strategies/plans, conduct staff training for sustainability, help the firms with market connectivity, resource mobilization, donor relations, and other activities that support the business to reduce the unnecessary expenses and increase the overall revenue of the firm.
Project Activities
Under an agreement with USAID/DAI/Promote- Women in Economy, Asara has provided management consulting services to 50 women-owned businesses in Afghanistan's three main regions. The aim of the activity was to support the businesses in increasing their revenue and creating more employment opportunities by providing technical support excluding financial support interventions through a course of six months. The team conducted an assessment at the start of the program and developed a business action plan where all the necessary technical activity needed to be done for the growth of the business was scheduled. Asara used the hands-on training and mentorship approach for sustainability as we prefer the "Support and Enabling" approach for the beneficiaries.
Project Results
During the assignment, necessary plans and procedures for the service/product development, marketing and sales, and profitability of the business were developed. By the end of the six months, each business had an average 470% growth rate in its revenue and 320 new employment opportunities were created. This resulted in growing 60% of the beneficiary businesses to the next level while the average customer's growth was nearly 300%.